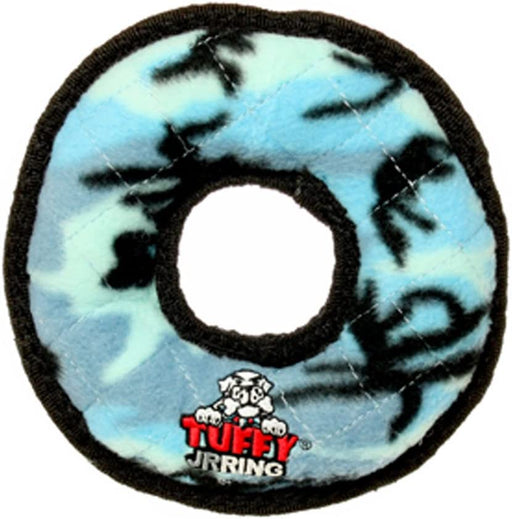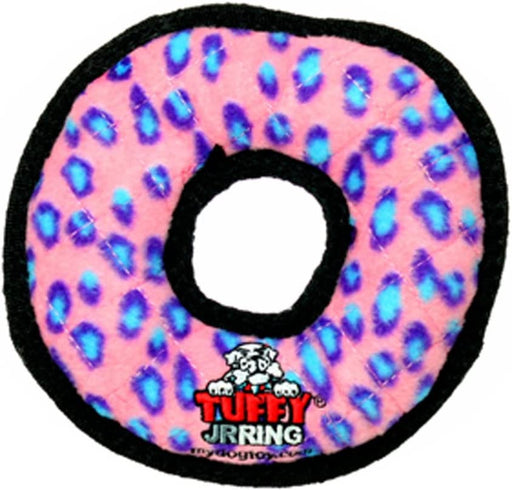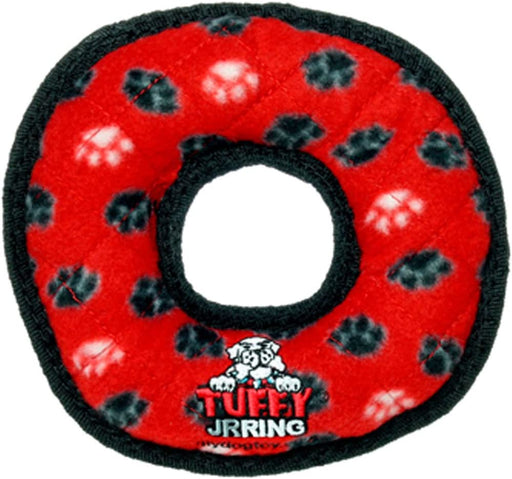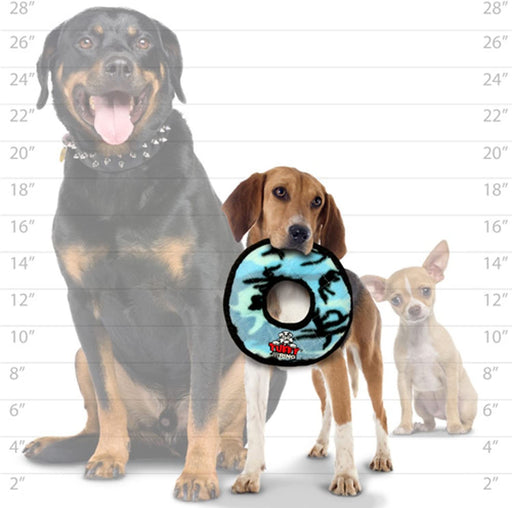 Tuffy Jr. Ring is one of the most durable toys available. They are great for interactive play with one or more dogs. Can be used in water as it floats. Is washable (air dry).
How Is It Made?
The TUFFY Ring is made with 4 layers of fabric and 7 rows of stitching. This makes for one TUFF toy!
What Makes It Fun?
The simple, donut shape allows your dog to carry it easily in their mouth. Use this squeaky ring as a frisbee, for tug, toss and fetch... so many ways to play!
How TUFF Is It?
The TUFFY Ring is rated a 9 out of 10 on the Tuffscale! TUFFY toys are built to last, but keep in mind that no toy is "indestructible". These toys are designed to be interactive play toys and are not chew toys.
Jr Ring – Tough and long lasting, Great as a Frisbee or a tug toy or flyball training -- soft edges won't hurt gums. Squeaks to your dogs delight. Great For Indoors!
For Dogs: All Sizes 
Size: 

7" x 7" x 1"

Squeakers: 3
Variants:

Camo Blue

Pink Leopard

Red Paw

Yellow Bone

Weight:
Brand:
Tuffy