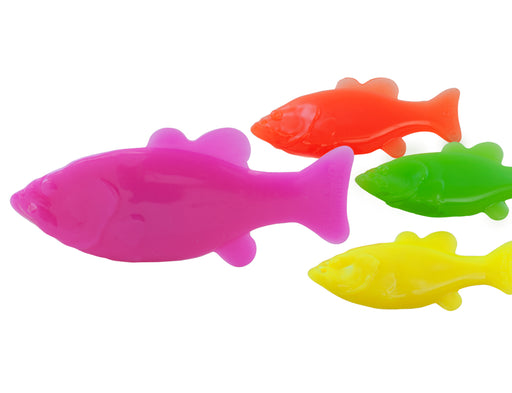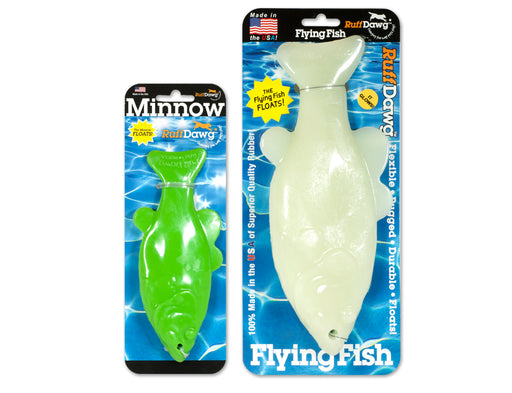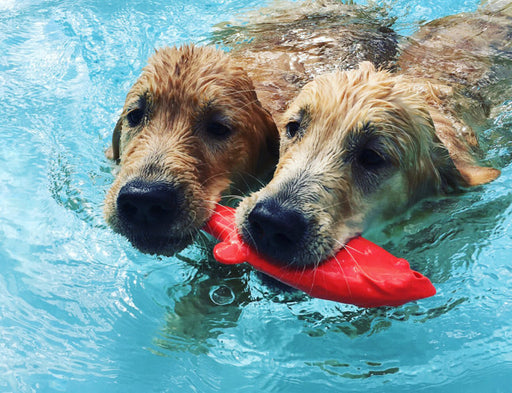 A rubber retrieving toy, that floats and is scented.
Flying Fish Size: – 9.5" for large to medium dogs
Dive in with durable rubber retrieving toys that float! Fish & Minnow are a great catch – in or out of water. These adorable fish are pleasantly scented and come in a variety of bright and neon colors. A handy hole lets you string them on a rope for added throwing distance or tugging play. Fish makes a great pool toy and cute photo prop!

Variants:

Yellow

Pink

Green

Orange

Weight:
Brand:
RuffDawg
Hi Barb and all,
Thank you for going to the trouble of getting a pink and orange fish for us. Gidget was so excited and we played with them right away. I attached a couple of pictures.
Also thank you for the rock! She is still checking it out and is very curious about it.
Take care and thank you again!
Bonnie