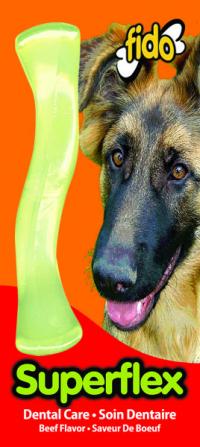 Flexible, Tough & Tender Chew
Ideal for average chewers, teething puppies or an aging dogs. Tough enough to last, tender enough to flex while helping to keep your dog's teeth clean, free from plaque, tartar and promote healthy gums.
Excellent for puppies and average chewers. Available in Beef or Chicken. Dogs love these chew bones!
Variants:

Medium

Small

Weight:
Brand:
Fido Inc.