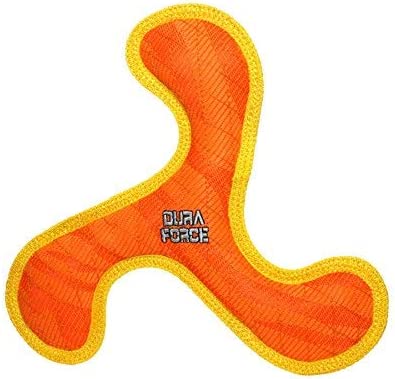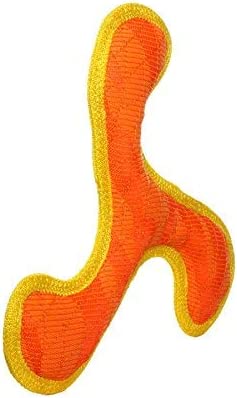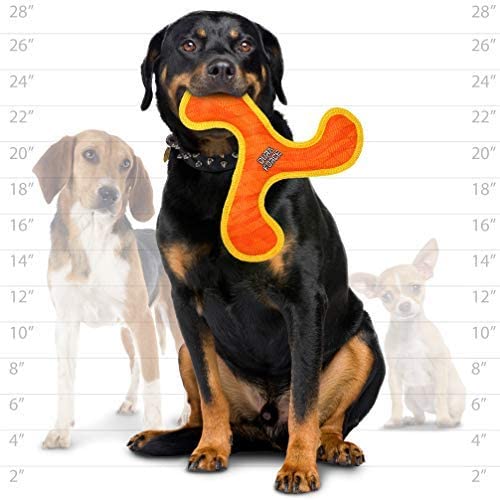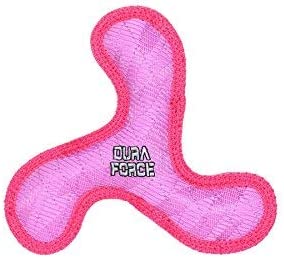 DuraForce® Boomerang toy is made with durability in mind! It sits at a 9 on the Durascale. It has three squeakers and is the perfect toy for training your dog to catch or fetch. This toy is made with double woven fibers. It squeaks, floats and is washable(air dry)! 
Size: 1" x 10.8" x 10.8"
Warning: Your dog's safety is your responsibility. DuraForce® toys are designed to be play toys and not chew toys. Only allow your dog to play with the toy under supervision.  Do not allow your pet to ingest any portion of the toy.  Injury may result.
Variants:

Orange

Pink

Weight:
Brand:
DuraForce