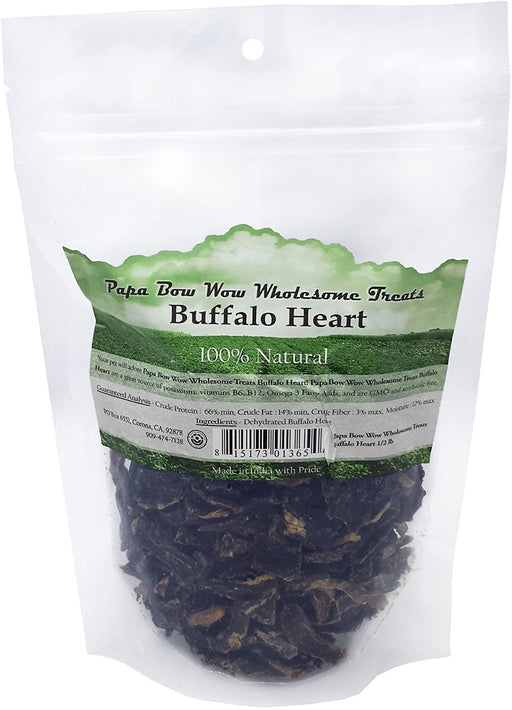 Free Range Grass Fed Buffalo.
Hormone & Antibiotic Free.
 Our human grade Indian buffalo meat is certified Halal.
Product of India.   Made in India.
Dehydrated Buffalo Hearts
Great Source Of Calcium, Potassium, B6 & B12
Lower Sodium, Low Calorie, Best dental chew for dogs, High Protein, Low Fat
Papa Bow Wow's Buffalo Treats come from premium quality 100% free range grass fed buffalo. They are packed with micro nutrients to support a healthier immune system and better digestion.
Variants:

0.5 lb

1.0 lb

Weight:
Brand:
Papa Bow Wow